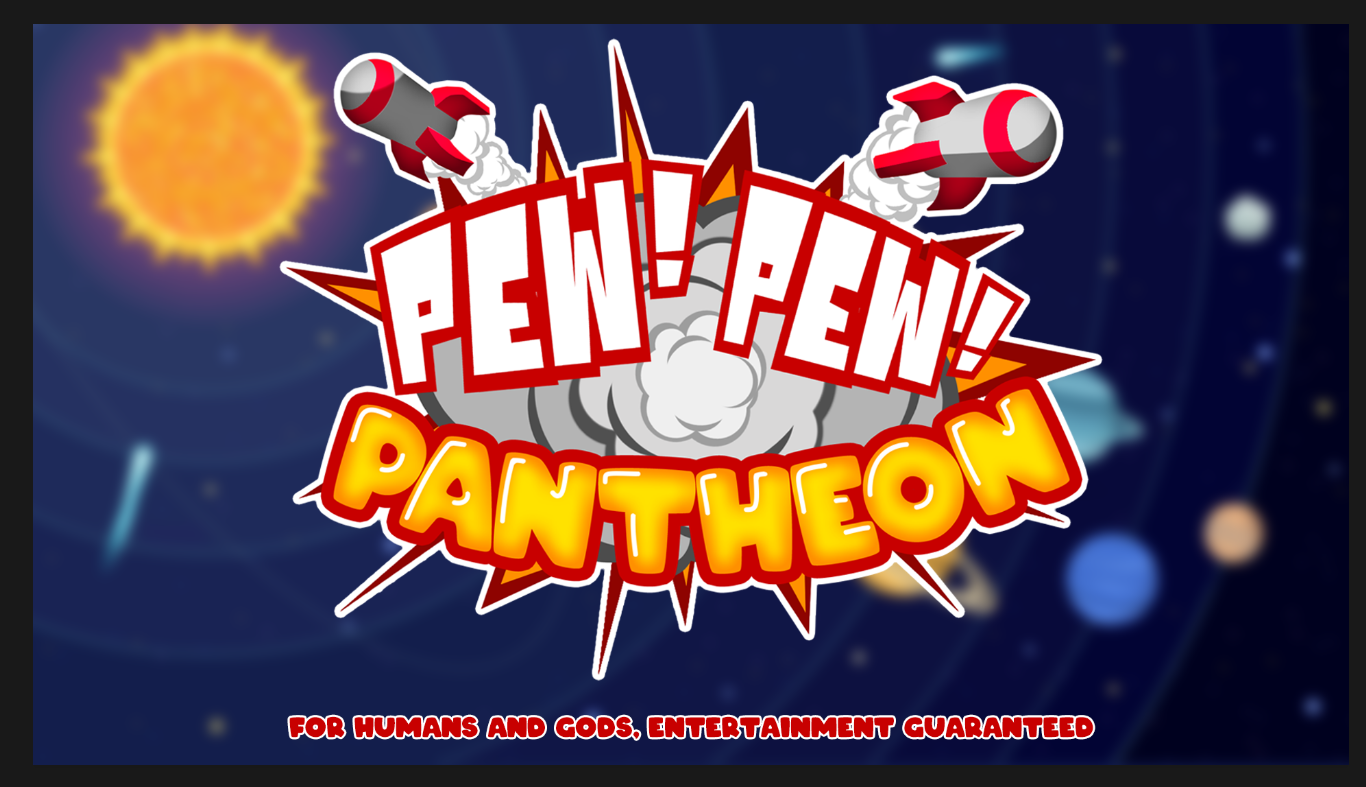 [Group15]Pew Pew Pantheon
Gods, Godesses and other deities,
Prepare for Pew Pew Pantheon. The local multiplayer mayhem brawler where you win by shooting rockets at other Gods. Choose one of 4 Gods, Pick up your rocket launcher, and duke it out on the eternal battlefield. Use gravity to your advantage but beware of the planet-destroying asteroids that won't stop for anything. Not even for a God.
It has been a long ride but we are glad to finally release Pew Pew Pantheon. While we have had a clear vision on where we wanted to go with this game, it did lack some important improvements that we only managed to accomplish recently.
We have made some changes to the shader. This was a highly needed feature because we lost a lot of the details our great artists provided.a
This resulted in going from this: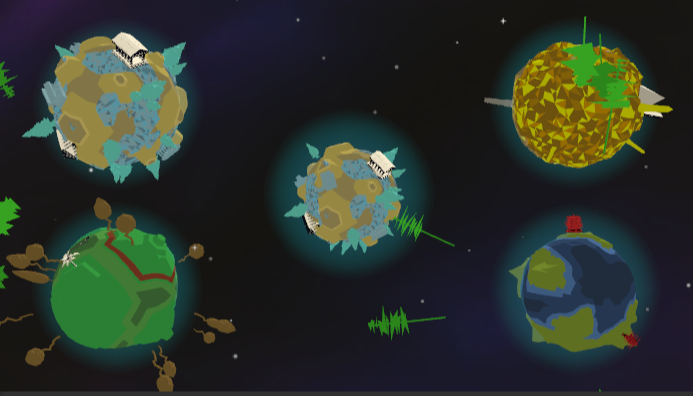 to this :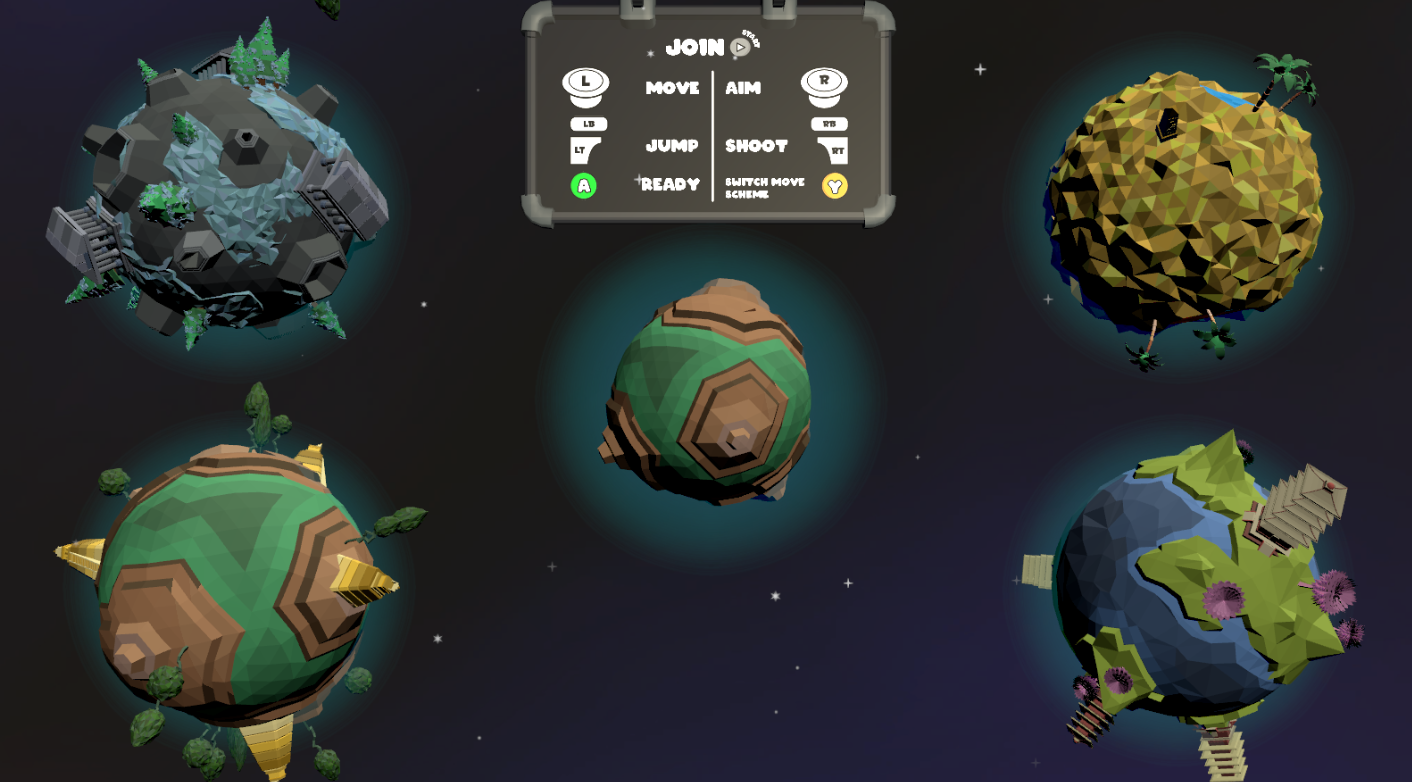 But that isn't the only thing we have achieved. More animations have been added. More models. More sounds. More everything...
We are proud to present this version of Pew Pew Pantheon. We sincerely hope that you will enjoy our game.
As always,
Greetings Group 15.
Get [Group15]Pew Pew Pantheon