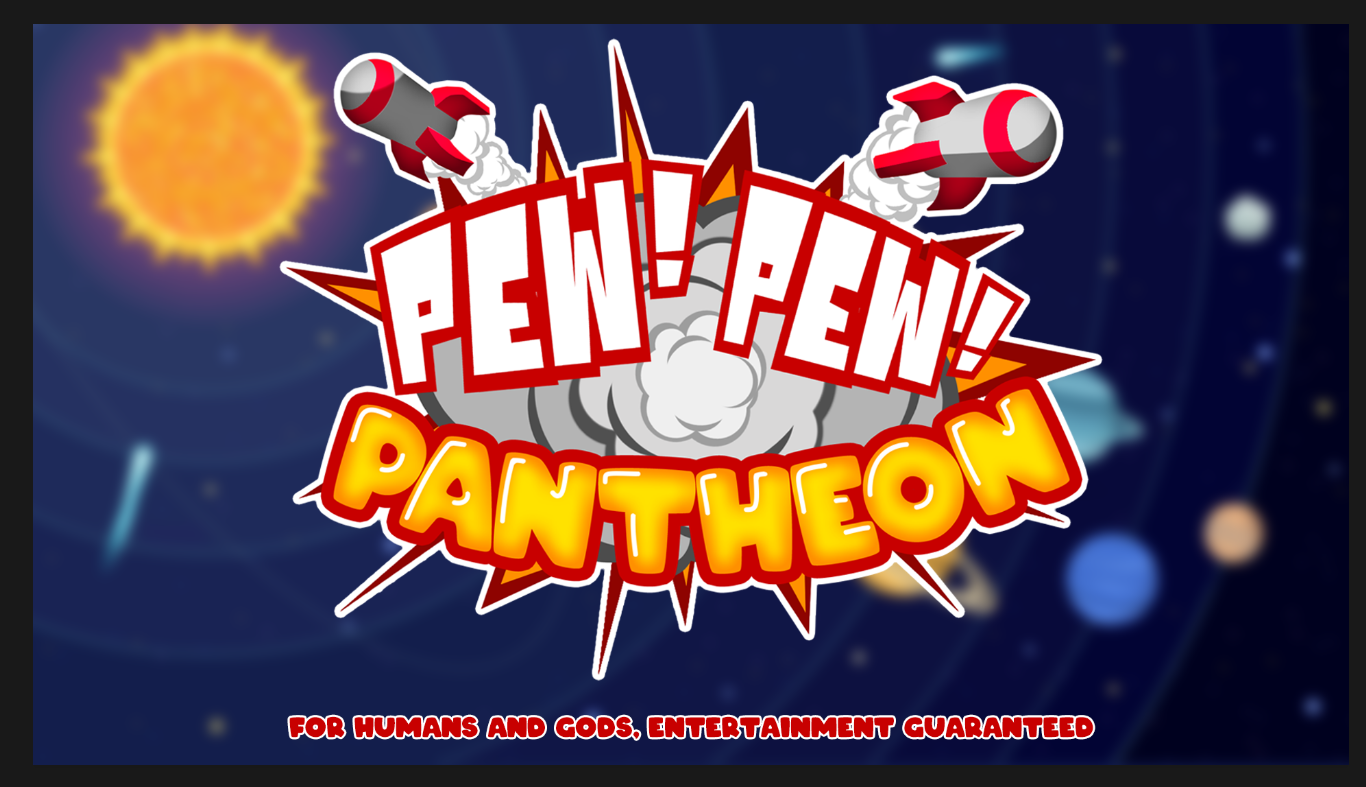 [Group15]Pew Pew Pantheon
Pew Pew Pantheon. The local multiplayer mayhem brawler where you win by shooting rockets at other Gods. Choose one of 4 Gods, Pick up your rocket launcher, and duke it out on the eternal battlefield. Use gravity to your advantage but beware of the planet-destroying asteroids that won't stop for anything. Not even for a God.
Available for 2-4 Players. Supports Keyboard&mouse and Xbox-Controllers.